PDMA Chicago White Space Design Challenge
Think You've Got A Great Idea?
Enter your team to design, build and pitch your concept in this year's White Space Design Challenge
The White Space Design Challenge is a cross-university competition presented by the Product Development Management Association in conjunction with the Northwestern University Segal Professional Bridge group promoting white space research that identifies a real-world problem to solve where there is currently no competition or the competition is falling short.
A Little Background…
The Product Development and Management Association (PDMA) in conjunction with Northwestern's Segal Professional Bridge (SPB) are proud to announce the third year of the White Space Design Challenge.
We are looking for a successful design inspired by research that identifies an unmet or unarticulated need. Specifically looking beyond the traditional methods and defining a strong competitive advantage with in-depth user research, market gap analysis and design-thinking methodologies.
We've raised a total worth of over $20,000.00 in professional services and prizes. These prizes are tailored to help student teams execute an innovative product or service venture after graduation. Professional services include a 1/2 day Multi-disciplinary Design Workshop from IA Collaborative, a Design for Manufacture 1/2 day Sprint from Brooks Stevens and two internship opportunities with Snap-On.
Win direct access to Chicagoland's professionals… for free.
We want entrepreneurs, not wannapreneurs. Prove your university's talent.
The competition is open to all midwest university students from any school or discipline.
Check out last year's first prize winning team presentation here from the Illinois Institute of Technology.
Apply to Enter - Thank you for all who signed up for 2019!
The White Space Design Challenge will prioritize the research for unmet or unarticulated needs. The criteria for the competition are as follows:
Validated need from in-depth exploratory research, analysis, synthesis and a proof of concept product, service or technology solution.
A team should consist of 4 to 6 students with 1 sponsored professor. The team must designate a team leader, who is either a graduate or undergraduate full-time student from a midwest university. The team leader must drive the research and will be the only person with whom the White Space Design Challenge leadership staff will communicate.
White Space Design Challenge submission requirements are as follows. First, all students must sign up via our submission form. Once signed up, teams will be required to submit a deck of no more than 30 slides that includes the following information:
Research:

methods used to frame and reframe problem

deep understanding of existing user and business solutions

intellectual property opportunity and requirements

Analysis:

collection and organization of quantitative and qualitative data

Synthesis:

identified insight(s) on unmet or unarticulated market

level of certainty for commercial viability and demand understanding

iteration journey from prototype testing

Proof of concept:

innovative or unique offering
For more details on judging criteria, please review here.
Submit your presentation here.

Submission deadlines
Saturday, December 29, 2018 - Initial signup deadline. Sign ups are closed for 2019.

Sunday, February 24, 2019 - Presentation submissions due.

Saturday, March 3, 2019 - Notification of finalists. Mentors assigned to teams.

Friday, April 26, 2019 - Final presentations and award ceremony (required to attend)
Learn Hands-on Skills & Connect with Industry Top Talent
Design Thinking Workshop
As part of your submission, you are automatically entered to attend a free design-thinking workshop run by Dan Brown, and David Gatchell.
This year, over 50 students attended and connected from Northwestern University, DePaul University, Milwaukee School of Engineering, Purdue University and the University of Illinois at Chicago. The workshop is centered around teaching new research methodologies to identify competitive advantages in product design. With interactive activities, students experience hands-on learning and are exposed to new information outside their standard courses like the patent process or reverse engineering.

Awards Ceremony
Finalist student teams will present their research and proof of concept to our esteemed panel of judges. After deliberation, the prize will be awarded to the top team to use to execute an innovative product or service venture after graduation.
Friday, April 26, 2018
mHUB, 965 W Chicago Ave, Chicago, IL 60642
Cocktail and networking reception to follow. Tickets will be available to purchase in April 2018.
Questions? Please email spb@u.northwestern.edu
Mentored & Judged by Top Chicagoland Companies
The initial and final round will be judged by Chicagoland's top companies. After finalists are notified, professional mentors are awarded to each team to provide real-world feedback, professional support and build relationships for networking.
With an emphasis on two way learning, top Chicagoland companies challenge students to deliver and demonstrate inspiring research that could ultimately lead to potential internships or career opportunities.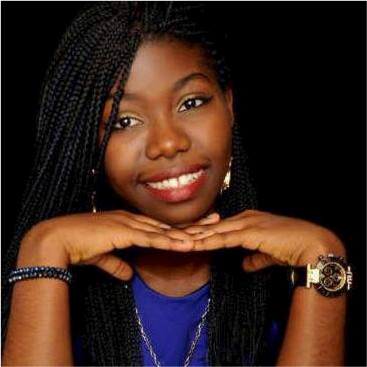 "The experience to learn from professionals was worth everything for me."
- Emmanuella Ben-Eboh, UIC 19'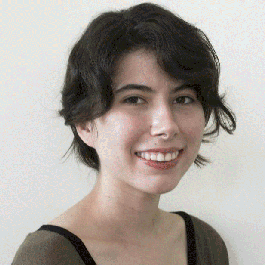 "The challenge timeline was a perfect compliment to my class deliverables.
I felt it motivated my students who were not just designers or researchers."
Professor Irem Tekogul (pictured & quoted) in collaboration with Professor Limia Shunia and Professor Brett Balogh, IIT
"The challenge helped me validate my idea before really pursuing it."
"This challenge is focused on the research process of creating a competitively advantaged product design, versus the common business plan competition where often the product competitive advantage is missing or yet to be developed."
Frequently Asked Questions
How do I enter?
Submissions are closed for 2019.
What is the judging criteria?
For more details on judging criteria, please review the judging criteria here.
Do you have an example from last year's winner?
Yes, check out the reigning champion team presentation here.
I'm not from Northwestern am I eligible to compete?
Yes. We welcome all midwest universities to compete.
Do I need to have a professor to enter? Why?
Great question. Yes, we require a sponsoring professor for each team to support the in depth requirements for the submission and to promote professors to offer additional credit for the submission.
I am concerned that someone is going to steal my idea?
Our professionals are interested in supporting from an educational standpoint and they are simply not interested in stealing ideas.
This is a great opportunity to get feedback on your idea from professionals who wouldn't otherwise have or take the time to look at it. We would encourage you to take advantage of it; but if you are that uncomfortable that your idea will be stolen, then you should not enter the competition.
Whom can I email to ask more questions about this event?
Please email the prize committee here spb@u.northwestern.edu.
Who is on the panel?
Judges will be announced in March 2019.
How does the mentorship work?
Selected finalist teams will get assigned mentors to support final submissions.
Can a person be on multiple teams?
Yes, a person can be on multiple teams.